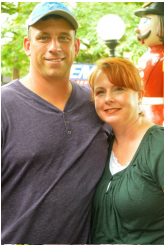 Randy and Sarah Southwell
Annual Support $900
---
We are church planters in south Brazil currently in the city of Sao Leopoldo.
Who is on your team? I am the field leader for south Brazil (state of Rio Grande do Sul) where we have four couples and a single (Erin Wawro). Erin is currently working with us in our current church plant effort.
Where have you seen God working in your ministry? Our Sunday Bible study group has grown to about twenty. We are seeing many young people and others coming in to our coffee shop across from the Unisinos University (also used for our Sunday meetings), which is open Tuesday to Thursday 2:00–10:00 PM. For example, we had over twenty people come in for game night and just to talk. We are having opportunities every day to have meaningful spiritual conversations with many of them.