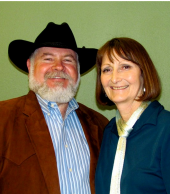 CBM Office
Annual Support $240
---
Continental Baptist Missions exists to provide support services for planting and developing biblically sound and spiritually healthy Baptist churches throughout North America. I, Bill Jenkin, serve as President of Continental Baptist Missions in Rockford, Michigan. My wife Terri serves as Executive Secretary.
Who is on your team? I work with missionaries—Brad Hoff (Field Representative), Dallas Putnam, (Director of Building Ministries), Pete Ringelberg (Missionary Builder and CAD (Computer Assisted Drawing), Draftsmen and Mike Carr (Building Ministries Superintendent). I also work with the CBM staff: Shawn Bowers (Business Manager and Director of Donor Services), Ellie Kempf (Mail Room Manager/Receptionist), Valerie Hendrickson (Publications Manager), Terri Jenkin (Executive Secretary), Joanne Hoff (Office Assistant), and Mike and Colleen Reed (office volunteers).
Where have you seen God working in your ministry? We are planting twenty-two churches throughout North America, of which five new church plants are in the planning stages. On a personal ministry level, we've seen at least eleven individuals (adults and one teen) come to Christ in the last three weeks. In the weeks before that we have seen others saved as we have traveled and had special meetings, regular church services, and sportsman dinners. We are rejoicing.