IMPORTANT INFORMATION: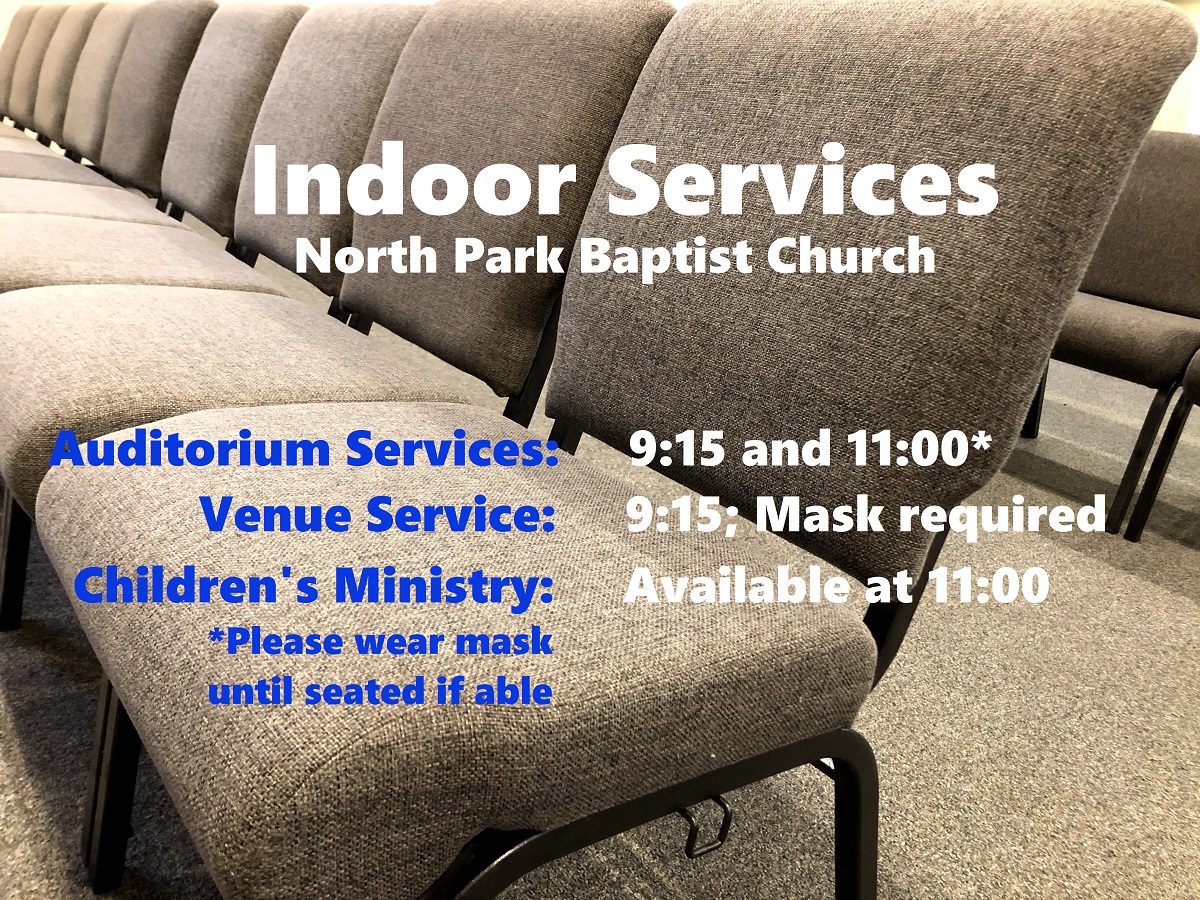 Our church will continue taking precautions to help keep everyone safe and healthy. Beginning on October 4, we will have indoor services at 9:15 and 11:00am. An outline of the health and safety protocols for our indoor services can be found here. A brief overview of the protocols for our services in the auditorium and in the Venue–as well as the protocols for our children's ministry–can be found in this video:
 On Sunday mornings, we will livestream the 9:15 service on Youtube and post the recording on our Youtube page later in the day. We will livestream our 11:00 service on Facebook. You can find our church's Youtube page HERE: http://www.youtube.com/c/NorthParkBaptistChurchGrandRapids
**Members and regular attenders, please take a moment to fill out this Skills and Interest Survey. Click HERE.
We're Glad You're Here
---
Come on over for a visit. We'd love to have you. We are a vibrant, growing family of Christ-followers with a focus to joyfully follow the mission Jesus gave us: "Go therefore and make disciples of all the nations…" (Matt. 28:19a). We are a gospel-centered, Bible-teaching, Jesus-loving community of all ages that desires to grow in God's grace and go out on God's mission.
When
9:15 am – Sunday Classes
10:30 am – Sunday Morning
---