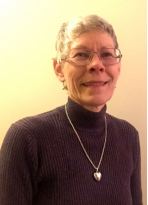 Jan Whetstone
Annual Support $780
---
After serving with ABWE in the Philippines for thirty-one years, the Lord directed me to return to USA to care for my parents. During that time, I was requested to retire from ABWE. After the Lord promoted both my parents to their heavenly home, He provided an apartment in Saranac, MI near my older sister. Presently, I volunteer at the Alpha Women's Center in Lowell, Michigan as a mentor two afternoons per week and serve on the medical committee as the Center prepares to become basic medical. Also, I am actively involved in a small local Bible preaching and teaching church.
Who is on your team? Christa Wetzel is the director of AWC of Lowell. Her love for the Lord shines radiantly. There are several other volunteers including another recently retired missionary from Mexico who is especially gifted in working with Hispanic clients.
Where have you seen God working in your ministry? God has graciously supplied needed personnel, finances, equipment, updating of facility, etc. for the requirements of becoming basic medical. Once approved as a basic medical center, ultrasounds will be available for proof of pregnancy. It is always a blessing to see God work in the hearts of clients but there can also be heartbreaks. Yet, even in heartbreaking situations we can show and share God's love. Often we desire to see hearts quickly turn toward God but our mission is to prayerfully and lovingly share God's truth while His Spirit does His transforming work in hearts and lives. Just a quick note to share God's continual work in our lives. On March 19, I was able to attend a reception for a young man and his bride. His bride is from Davao City, Philippines where I took my first part of language training. We both enjoyed talking in Visaya.